Michael's Story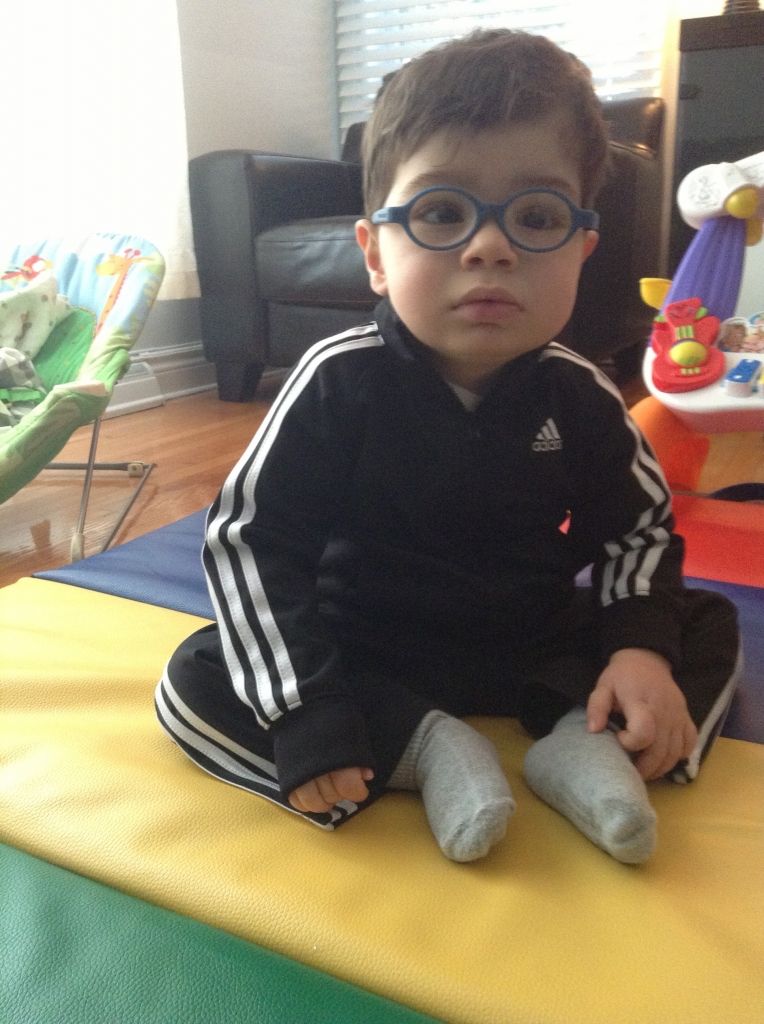 [dropcap]O[/dropcap]n the night of February 5, 2012, our beautiful little boy Michael was born at St Mary's Hospital in Montreal. We spent the first couple of hours all cuddled up, amazed at how big he was (9.2 pounds) and trying to figure out who he got those beautiful blue/gray eyes from. With 4 year old big sister Olivia at home, our family was complete.
12 hours later the nurses noticed that something was wrong and rushed Michael to oxygen.
Michael had his first seizure….
In the hours, days and months that followed, we met with every specialist at the Montreal Children's Hospital. Michael was tested for practically every condition that causes seizures and everything came back negative. His MRI was normal, we had no history of seizures in the family, but Michael continued to have seizures. He was loaded with many anti-epileptic drugs but none seemed to get control of the seizures. The next drug in line was Dilantin. Luckily, Michael reacted well to it and has had better seizure control since (with occasional hiccups here and there). Though the seizures seem to be better controlled we know that Michael's battle is not nearly over. Michael has made some significant progress but is not developing at the rate of a regular 3 month old.
On the day we were being discharged from the hospital, our Neurologist said that one of the tests came back positive and she needed to discuss it with us. Like Jack, they discovered a mutation in his KCNQ2 gene. We did not know what this meant and what Michael's development would be like. We were crushed and desperately in need to talk to someone who knew what all this meant.
JACK'S ARMY
That night, we searched and searched the internet in the hopes of finding more information on what exactly the KCNQ2 mutation was.
Not much information was available….until we came across Jack's Army. We contacted the family (Mike and Liz) by email and got a response within hours. We exchanged a few emails and eventually called them on the weekend. Within the first minute of our conversation, it felt like we were talking to someone we've known for years. We realized that this family had gone through EXACTLY what we were going through right now. They have been so helpful in giving us hope that one day a cure will be found for this condition. To the Pribaz family, thank you guys so much for all the support, information and hope you have given us.
We could not have done it without you!!!!!