[caption id="attachment_268" align="aligncenter" width="600"]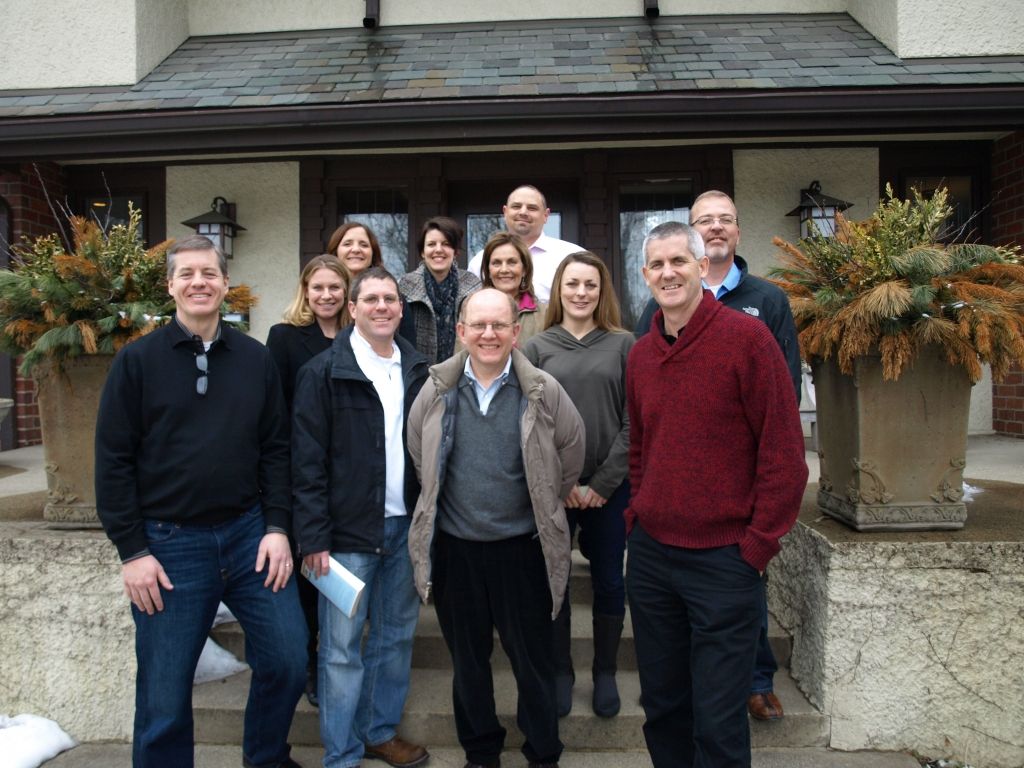 The Jack Pribaz Foundation Board and guests. Front row, L-R: Eric Pierce, Mike Pribaz, Ed Cooper, Brian Baird; women in the middle, L-R: Liz Pribaz, Laura Javech, Gina Pribaz Vozenilek, Sara James Butcher, Scotty Sims; Last row, L-R, John Vozenilek, Jim Johnson[/caption]
You've probably heard stories of the crazy feats of strength that a panicked parent can perform when a child is in grave physical danger. Juiced up by adrenaline fear, and powered by love, a mother or father can do amazing things for their child.
This weekend we got a glimpse of the powerful synergy that happens when a group of these super parents joins forces. Mike and Liz Pribaz and the Board and friends of Jack's Army welcomed Jim Johnson and Scotty Sims, parents of
Harper
in Colorado,  
Sara James
, mother of Jacqueline in Melbourne, Australia, and researcher
Dr. Edward Cooper
from Houston. No one wore capes or tossed any automobiles, but one person remarked that it seemed like a gathering of the Justice League. You get the feeling that now that these parents have found each other, there's not much they cannot do together.  
Search, click, CONNECT
It was a fortuitous late-night Google search that located Dr. Cooper in January of 2012. Then Mike sent an email into the void, and Dr. Cooper responded within hours. That crucial connection was a game changer for the emerging KCNQ2 community. Soon Dr. Cooper and Jack's neurologist in Chicago,
Dr. John Millichap
, would begin
a fruitful research partnership
that continues to grow.
[caption id="attachment_282" align="aligncenter" width="600"]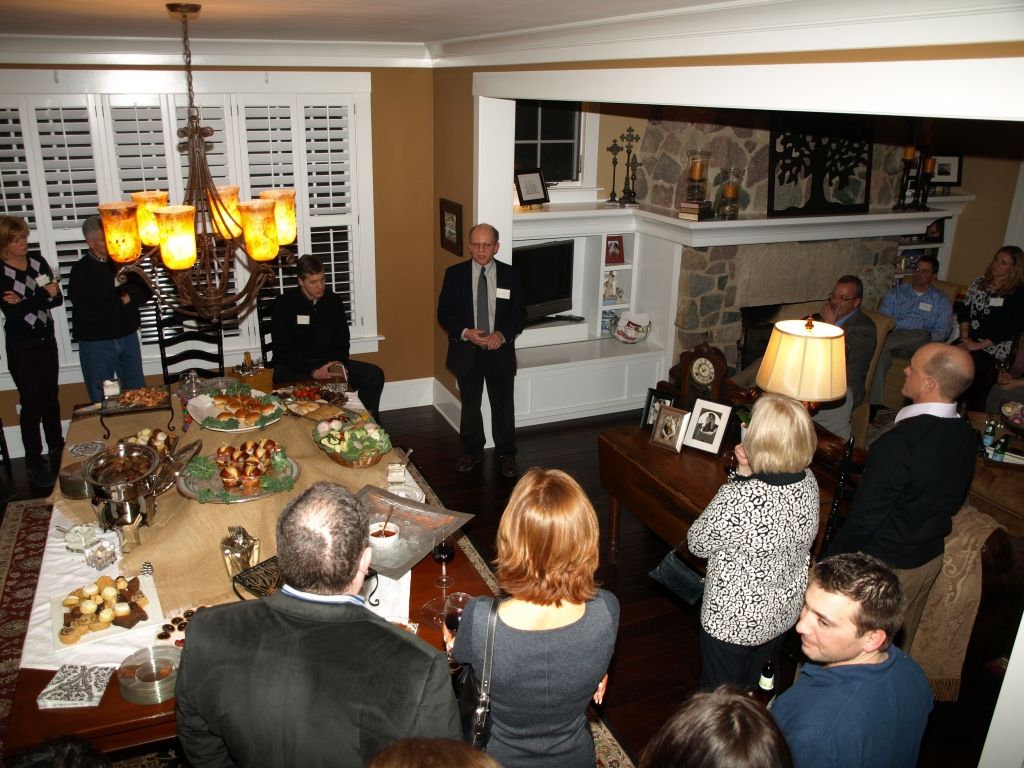 We learned that last year around this time there were still only a handful of cases known. Dr. Ed Cooper reports that now there are
90 published cases of KCNQ2 encephalopathy
.[/caption]  
Jim Johnson joked that in his search for information about KCNQ2 he reached the end of the Internet. Along the way, he found Jack's Army. Saturday night he thanked all the people who generously support this grassroots organization, describing how it felt to discover that he and his wife were not alone with their daughter's diagnosis:
[caption id="attachment_277" align="alignleft" width="518"]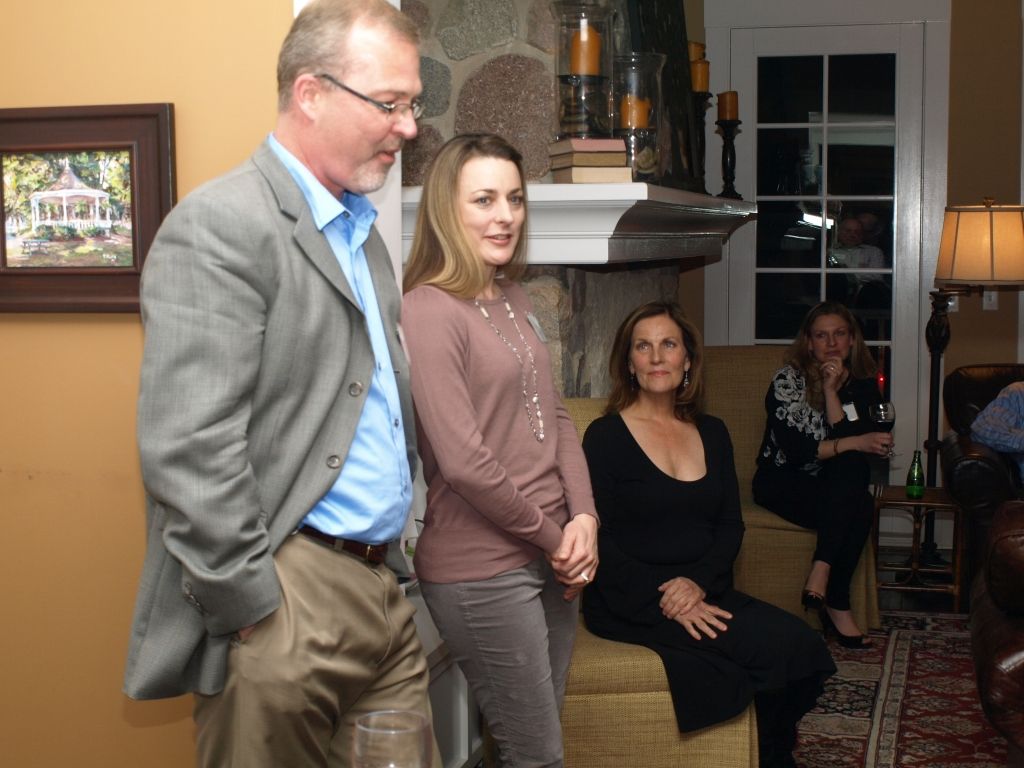 Jim Johnson, Scotty Sims, Sara James Butcher, Liz Pribaz[/caption]
"…that there was actually someone out there that we could talk to--I can't tell you how much … that meant to us, to actually read Jack's story and read that there was a doctor involved that actually was looking for answers, Dr. Cooper.  How fortunate and just how connected, even through email and on phone calls with Mike and Liz, we felt…"
Meanwhile in Australia…
Another family across the world was searching for answers too. Sara and her husband waited eight long years before their daughter Jacqui's diagnosis was made. How did we find her story?
That's thanks to Scotty. Scotty uses the Internet to search for patients who have a KCNQ2 mutation whose parents may have started blogs or websites—messages in the digital bottle. She is keeping a database of patients whose parents have contacted the Foundation or her directly at her Facebook page,
Harper's Warriors KCNQ2
. The more patients we can find, the more families we can help, the more cases there are to study, the more quickly we can hope for treatments...
While making her Internet surfing rounds, Scotty tried a search on Google.com.au and turned up a very interesting video. A Place For Us is a 30-min documentary that aired on Australian television and marks the first major media story to put a face, a beautiful face, on KCNQ2 epilepsy. We hope it won't be the last.
Going the Distance
Sara traveled more than 9,000 miles from Melbourne to Wheaton, Illinois, to share with us about her journey with her daughter Jacqui and to meet Dr. Cooper. It was kind of surreal, and certainly inspirational, to trace the various paths that brought all of us together. "The world is very big," Sara acknowledged Saturday night, "but the world is very, very small."
[caption id="attachment_278" align="aligncenter" width="551"]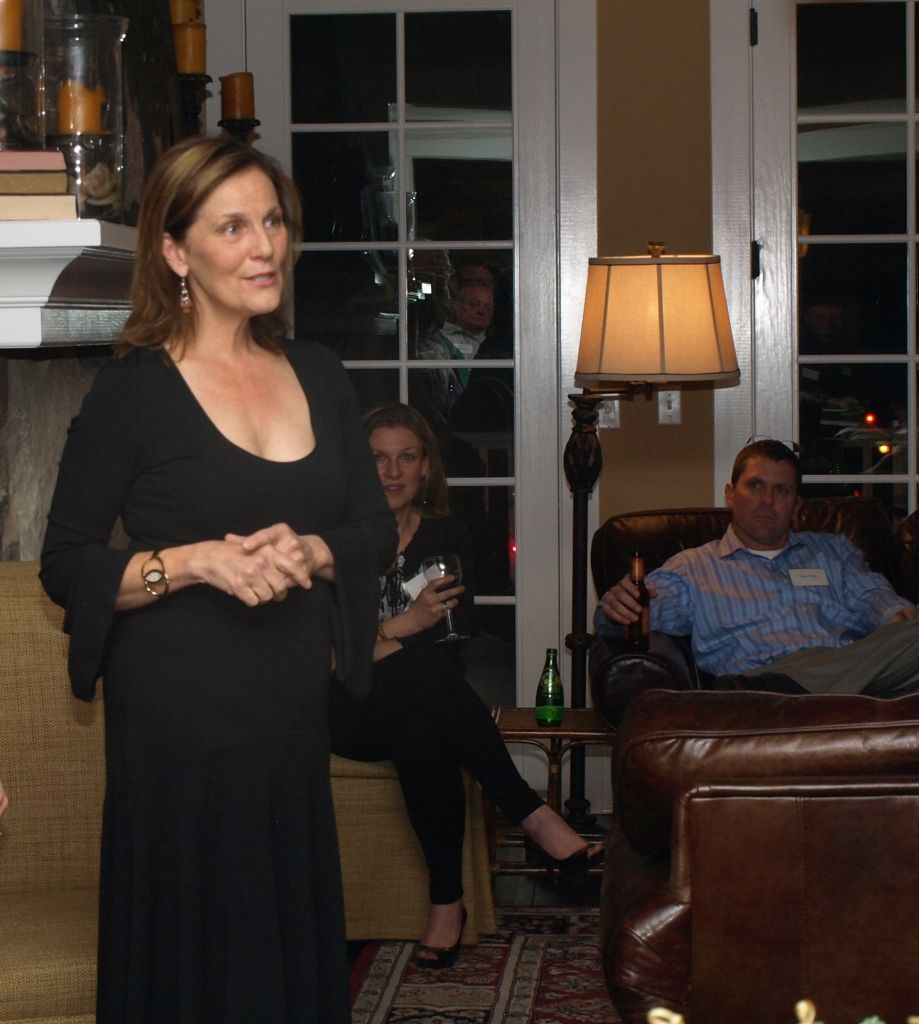 Sara James Butcher shares her daughter Jacqui's story[/caption]
As a matter of fact, at the beginning of his career, Dr. Cooper was inspired by pioneering work on genetic epilepsies done by Jacqui's doctor in Australia,
Dr. Ingrid Scheffer.
  She told Sara that with this trip she was heading right to the forefront of KCNQ2 research, and Sara's been charged with bringing back a full report.
To do that, we will all travel to Houston, Texas, to visit
Dr. Cooper's laboratory
and his team at
Baylor
. We are all eager to learn everything we can. Stay tuned for our Texas report!